Pixler 1st Generation Backpack-(Red)
Pixler 1st Generation Backpack-(Red)
---
Introducing the worlds first Pixler 1st GEN LED Smart Backpack – a fusion of innovation, versatility, and style, redefining the way you carry and communicate.

 Programmable Display: Stand out from the crowd with the Pixler's cutting-edge programmable LED display. Customize your backpack to showcase your personality, brand, or creativity. Effortlessly switch between messages, images, and animations to make a lasting impression wherever you go.

 Walking Billboard: Imagine turning heads wherever you walk – that's the magic of Pixler's walking billboard feature. Your backpack becomes a mobile canvas, displaying your personalized content and capturing attention as you move through your day.

 Power Bank Integration: Stay connected on the go with Pixler's integrated power bank. Charge your devices for up to 8 hours, ensuring you're always powered up and ready for whatever the day brings.

 Crafted for Comfort and Durability: Pixler's design extends beyond its innovative features. Crafted from premium materials, it offers comfort and durability, making it an ideal companion for both urban explorations and outdoor adventures.

 Express Your Brand and Personality: Whether you're a brand ambassador seeking to captivate audiences or an individual expressing their unique style, Pixler empowers you. Customize your LED display to convey messages, graphics, and animations that resonate with you.

 Seamlessly Control via Mobile: Experience convenience at your fingertips. Use your mobile device to control and customize your Pixler backpack's LED display via Bluetooth and WiFi, ensuring your display stays in sync with your vision.

 Interactive Advertising Solution: Pixler transforms your backpack into an interactive advertising solution. Share your message, promote your brand, or create captivating visuals that engage and intrigue those around you.

 Where Fashion Meets Technology: Pixler is more than a backpack; it's a statement. Crafted to seamlessly integrate fashion and technology, it's a testament to the harmonious blend of style and innovation.

Elevate your everyday with the Pixler LED Smart Backpack – where your messages come to life, your brand shines, and your journey becomes an expressive canvas of creativity. Choose from colors like black, blue, brown, and red, including the unique "red thick" option, to match your distinctive style.
Return Policy

Thank you for choosing our products. Kindly observe the following terms for our return policy:

Customers are allowed up to 30 days from the purchase date to return the bag for a full refund, provided it is in its original condition without any defects and tag still in tact.

Should the screen of the bag become defective within the initial 30 days, we offer an exchange option. 

It's important to note that discounts cannot be combined. If multiple discounts are applied, only the highest discount will be honored.

Please be aware that all sales involving a discount are final and are only  eligible exchange. 

Should you have any inquiries about our return policy, please feel free to reach out to us. We're here to help!
Very easy to set up and use- took just a few minutes
Very impressed with how easy it was to set up and use. It holds plenty of pictures that I upload straight from my phone to the app. The Screen is nice and bright and visible from a good distance away.
La'Moore Media Versatility, LLC just Got BETTER!!!!!
This was a perfect addition to our business for marketing and promotion. It definitely draws attention when I'm out and about. This was a perfect idea, and I would recommend this to small business owners.
www.lamoore-photoz.com
@Big75inc
Great for promoting brand.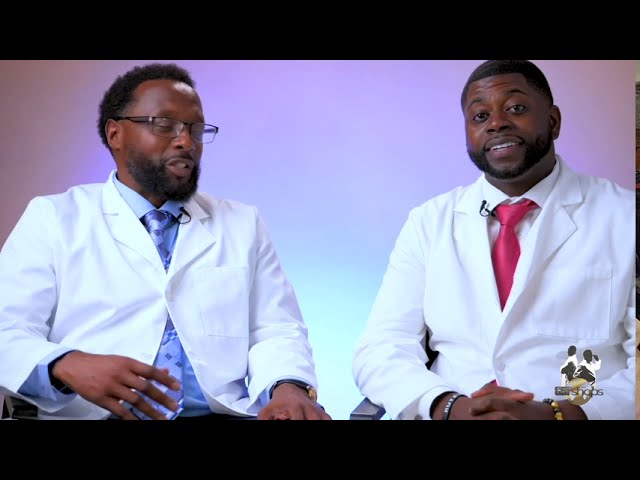 It fits everything
The Pixler bag has been a lifesaver for my daily commute. It fits everything I need and more. 10/10 would recommend."
The Pixler 1st Generation (Red)
Unleash your creativity and let your imagination run wild with this one-of-a-kind product!
How can we help?
What powers the bag?

The bag comes with a rechargeable power for complimentary to you.
How long does the power bank last?

On a full charge you can expect up to 8 hours of use.
How do I connect my phone to the bag?

Simply download the Led Space app from either the apple or google play store. Further instructions can be found in your manual that comes with your bag.
What can I connect the bag to?

The Pixler Bag can be connected to any device that facilitates Bluetooth or Wi-Fi connection such as phones, tablets, or computers.
When is the best time to use the screen?

We recommend using the screen in dark or low light settings such as in downs in the daytime or outside after sunset.
Is there any space in the bag?

The bag comes with up to three compartments perfect and spacious enough small items such as your laptop, books and other items suited for daily travel.
What can I display on the screen?

After connecting the bag to the app, you can display any text, pictures, animations, or drawings.
How do I reset the screen?

Once the bag is connected to the app, go to set up on the bottom right of the app then select the clear option.
How I get contact customer service?
Logo list
MASTER'S DESIGN
MOBILE CONTROL
MOBILE POWER BANK
CUSTOMIZED LOGO
BLUETOOTH
WIFI
MOBILE ADVERTISING
MAKE MONEY
CREATIVE DISPLAY
GRAFFITI